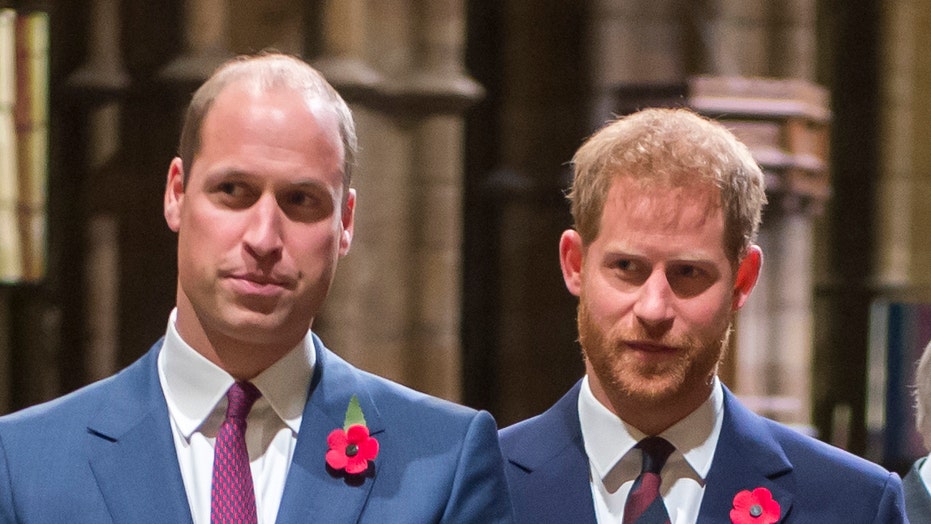 The two have reportedly faced a rift since Harry, 36, and his wife Meghan Markle stepped back from their royal duties – possibly even longer considering reports that William, 39, confronted his younger brother about the speedy rate of his relationship with Markle.
On Saturday, the pair reunited for the first time in over a year for the funeral of their grandfather, Prince Philip, Duke of Edinburgh — and it was revealed that they had a long chat, which according to a recent report, was due to William's wife Kate Middleton acting as a "peacemaker." However, the report also suggests that William wants to take things slow when it comes to patching up their relationship.
A friend of the royal family told Vanity Fair contributor and royal expert Katie Nicholl that the brothers put aside their drama for the time being at the request of their grandmother, Queen Elizabeth II.
PRINCE HARRY, PRINCE WILLIAM SPOKE FOR HOURS AFTER PRINCE PHILIP'S FUNERAL, SOURCE CLAIMS: 'IT'S EARLY DAYS'
"William and other members of the family have some very strong feelings about some of the things Harry and Meghan said on Oprah and things need to be talked through, but this was not the occasion and everyone respected that," the pal said, according to Nicholl, who penned a piece for the publication. "It's going to take more than a wake to sort things out, but this is hopefully a start."