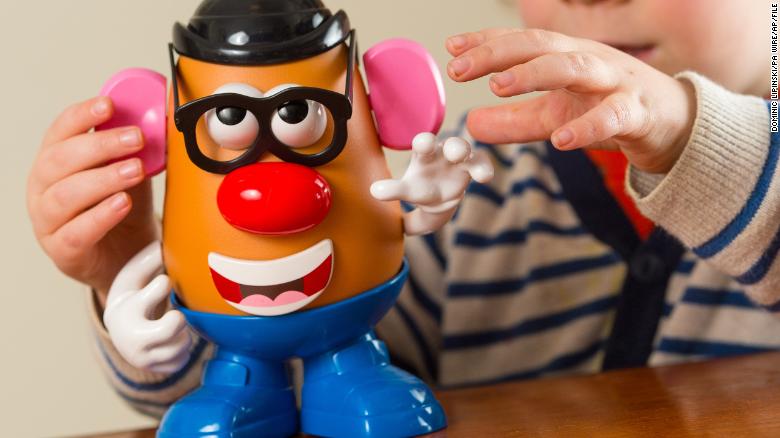 The prevailing message that emerged from last weekend's annual Conservative Political Action Conference wasn't that Joe Biden is a bad president or that Donald Trump is great (although both speakers and attendees voiced those sentiments).
It was that Mr. Potato Head had been canceled.
"Look out, Mr. Potato Head, you're next," said Florida Republican Rep.
Matt Gaetz said in his speech
. "I'm sorry, I think now he's going by Potato X. He can't be Mr. Potato."
The alleged canceling of Mr. Potato Head was not just consistent with the dominant theme of the CPAC gathering — a banner proclaiming "America Uncanceled" was prominently displayed on stage — but also with where Republicans (and their conservative media allies) have gone, in terms of messaging, in the immediate post-Trump era.
That message? Liberals are trying to cancel long-cherished cultural touchstones — solely because it doesn't comport with their preferred vision for America.
If you look back at what has truly animated conservatives in the months since Trump lost the election, it's consistently been less about policy and far more about this idea that Democrats are trying to rid the country of our cultural icons.
Take just the last week (or so) as evidence.
Then came the Potato Head mashup.
North Carolina Rep. Madison Cawthorn, in an interview on "Fox & Friends," said that he "actually laugh[s] trying to think about" whether or not Dr. Seuss is racist.
You get the picture.
What's remarkable about these attacks on so-called "cancel culture" is that they don't even fit the description.
What is happening — in all three of these most recent instances — is that the culture is changing. Changing to incorporate more views from more varied perspectives — not just the opinions of what White people (and mostly) men think is acceptable or not.
Change is, of course, scary. One of Trump's most successful tactics as a politician was to weaponize peoples' fear and anxieties about the changing world with promises of returning to a simpler and better time. (The olden days were better and simper for white men. They were far less rosy for women or minorities.)
Change ≠ cancel. Change and evolution in our culture and our society is both necessary and unstoppable. The idea that we have always had everything right or that we can't always be growing closer to a more perfect union is not only narrow-minded but fundamentally anti-American.
Painting cultural change with the overly broad brush of "canceling" may enliven a Republican base grappling with a political world with Trump as president. But it doesn't make the "cancel culture" argument any more right.