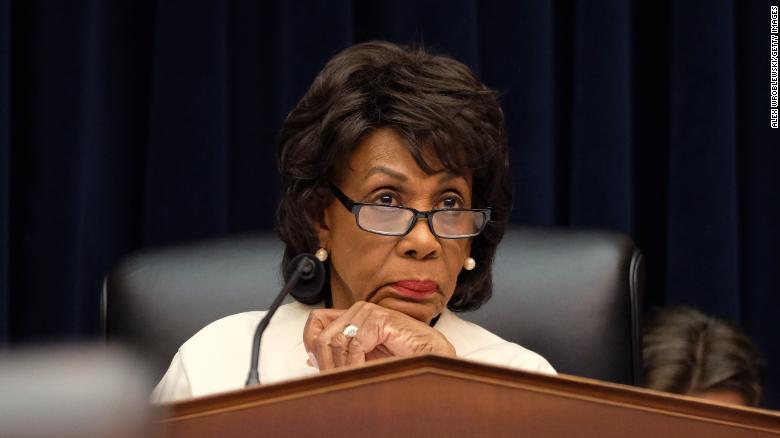 House Democrats — led by Speaker Nancy Pelosi —
will almost certainly try to table that motion
, keeping it from ever coming to a formal House vote. But in order to do that, they need a simple majority. And while Democrats
do
control the majority in the House, the narrowness of their current margin means that even a few defections could doom that plan.
The expected vote on Waters is indicative of a broader problem for Pelosi and the Democratic caucus she leads: the surprising setbacks of the 2020 election and a handful of vacancies caused by the appointment of several House members to jobs within the Biden administration have badly pared down the majority to the point where the speaker has virtually zero wiggle room on any vote.
The current seat count — as it will be for Waters' vote on Wednesday — is
218 Democrats and 212 Republicans
, with five vacancies. Which, because math, means that if three Democrats revolt on the motion to table the Waters' censure (or ANY vote), Republicans win. And in this case, Republicans would get the up-or-down vote on censuring Waters that they badly want.
The math will move slightly in Pelosi's favor in the coming weeks. On Saturday, the special runoff election in the heavily Democratic 2nd district of Louisiana will be held — bringing Democrats to 219 seats. And Ohio Rep. Steve Stivers' announcement on Monday that
he will resign in May
means that Republicans will drop to 211 seats. On June 1, the special election to fill former Democratic Rep. Deb Haaland's 1st district seat in New Mexico will be held — and Democrats are favored. And Democrats should win the special election on November 2 for former Ohio Rep. Marcia Fudge's seat. Ditto the special election for the late Rep. Alcee Hastings' seat in Florida.
But that's all in the future. The present is what Pelosi has to worry about. And Republicans are already publicly pressuring Democrats in competitive seats as to whether they will stand for or against Waters' words.
"If they hold together, then they're going to own … what Maxine Waters is saying,"
predicted Michael McAdams
, the communications director for the House Republican campaign arm, during an interview on Fox News Monday night. Added
Matt Whitlock
, a former Capitol Hill aide for then-Sen. Orrin Hatch: "[Democrats] are in a tough spot— censure a colleague, or get tagged with Waters' comments until next November."
Now, consider this: There are
nine Democrats in the House
who represent districts that Donald Trump carried in 2020. Do they want to own what Waters said in their districts — the vast majority of which are located in the midwest and northeast? If you are Wisconsin Rep. Ron Kind or Iowa Rep. Cindy Axne, both of whom are considering Senate bids in their respective swing states, do you want a vote in favor of Waters on your congressional record?
The counterweight to all of that is Pelosi. There has simply never been a more effective vote counter (and arm twister) in the modern Congress. Time and time again, the California Democrat has shown an ability to bring her caucus — from its most liberal to its most conservative members — together when she needs them. Compared to the vote-counting buffoonery of House Republicans over the past decade, Pelosi's calm efficiency in delivering the votes she says she will deliver is utterly remarkable.
But even Pelosi and her allies will tell you that the challenge she faces in the 117th Congress is a unique one. She has zero leeway, no room for error.
The Waters vote is one of a series of serious tests for Pelosi. Will she pass it?