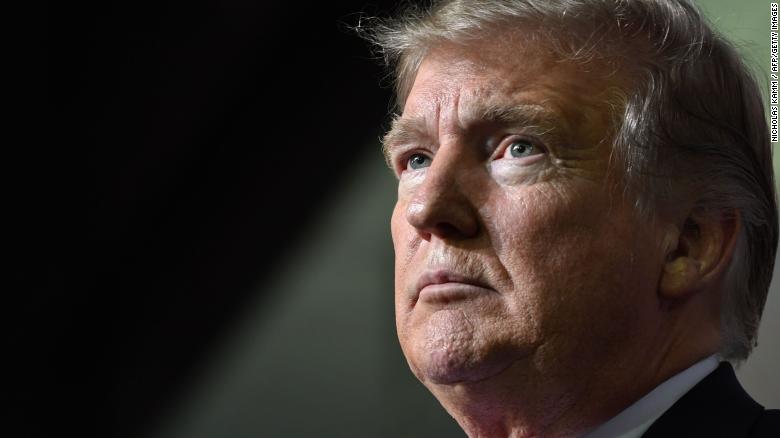 Chris Salcedo, the radio show host of the Texas-based "The Chris Salcedo Show," featured on NewsmaxTV, WBAP and KSEV. The views expressed in this commentary are his own. View more opinion on CNN.
When I moved from California to Texas in 2006, I felt an overwhelming sense of coming home. My conservative values, including a reverence for God and a desire to preserve small government, were accepted and reinforced by the culture in the Lone Star State. And it was in Texas that I left the ranks of news and began my career in conservative talk radio and television.
Fast forward 14 years, and Americans are facing an election unlike any other we've experienced.
In an effort to better understand and gauge the strength of conservative voters in Texas ahead of the 2020 contest, I recently posed two questions to my radio audiences in the Houston and Dallas/Fort Worth areas: Why are you voting for President Donald Trump, and what do you want from Washington, DC?
The responses I received coalesced around two themes. The first was the preservation of our liberties and freedoms guaranteed under the Constitution. The second was a fervent desire for the federal government to get the hell out of our way.
Many conservatives are devoted to the idea that the government that governs least, governs best. One listener, Frank, called in and told me he and his wife voted at a packed polling place in the Woodlands, a community just north of Houston. He explained that his vote for Trump was an expression of his conservative values and said, "Less government is best."
Another listener, Karl, from Itasca, Texas, a small community outside the Dallas/Fort Worth metroplex, told me that he'd prefer Trump because, "I want to remain free in this nation."
It's a sentiment that many on the right share, and it highlights the divide between conservatives, who champion the rights of the individual, and liberals, who are willing to limit some of those rights in service of what they consider the "collective good."
Ironically, it's the American conservative who understands the sage advice often attributed to the Chinese philosopher Lao Tzu: "Govern a great nation as you would cook a small fish. Do not overdo it."
Texas state Sen. Paul Bettencourt also called in to the show and expressed pride in Trump's achievements on the courts, including the confirmation of Justice Amy Coney Barrett to fill the vacancy left by the late liberal Justice Ruth Bader Ginsburg on the Supreme Court.
Conservative critics would take it would one step further and argue that Roe led to increased rancor in the country because we never had the chance, as a people, to debate the issue and pass a legislative solution.
When it comes to what conservatives want from our federal government, David, from Midlothian, Texas, expressed frustration with the tumult and vitriol in Washington, DC. He told me that he recognized that we "couldn't go back" to a more unified time, but he wished lawmakers would be more "respectful" of one another.
In my view, tensions have escalated largely because of Democrats, who destroyed many of the norms that have kept the peace in Washington for decades.
This vision of government is in alignment with many of my conservative listeners, who believe that Democrats and their democratic socialist allies wish to place an unfair financial burden on every American, and at the cost of our rights and liberties.
When Trump was elected, many of us marveled at how we elected our second "Citizen President." Trump was not a lifelong politician or creature of the government establishment. He brought a fresh energy and perspective to politics. And like many of our listeners, I worry that if he loses on November 3, we may never have another citizen president like him again.