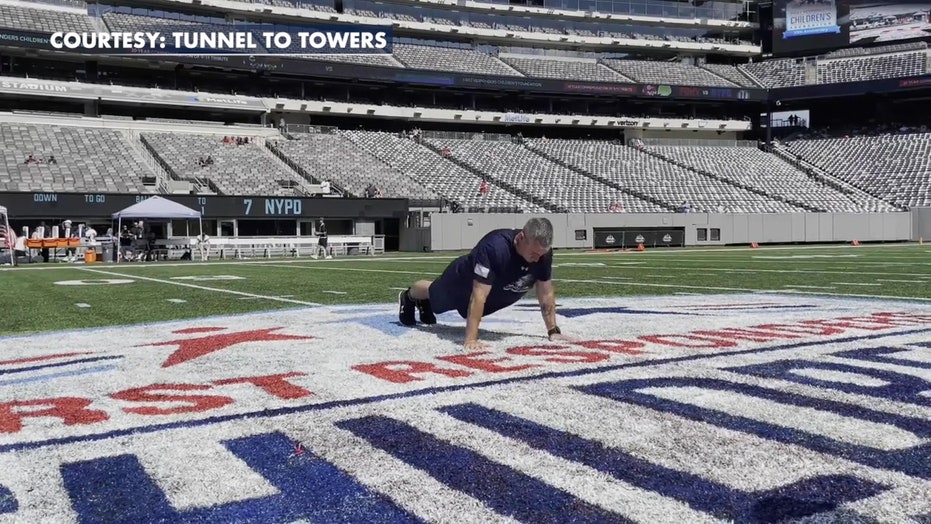 Nate Carroll on the 50-yard line of MetLife Stadium in New Jersey broke the record in front of first responders during half-time of the 48th Annual Fun City Bowl, an annual showdown between the New York's fire and police football teams.
"It was awesome to be on the field, to be cheered on by so many first responders," said Carroll.
SOME WASH. POLICE DOGS RE-TRAINED TO AVOID SMELLING MARIJUANA
The dad said he was motivated by his family and he wanted to "demonstrate to my kids what goals that seem impossible look like when they are broken down into daily manageable chunks." Carroll said that the record for most pushups in 365 days had interested him for a few years. But, he added, "I understood if this challenge was going to be taken on, there had to be more depth to it besides just breaking a record."
He spent the last year raising money for the Tunnel to Towers Foundation's Fallen First Responder Program, which pays off the mortgages for the families of law enforcement officers and firefighters who are killed in the line of duty and leave behind young children.
The endurance to take on the task changed him.