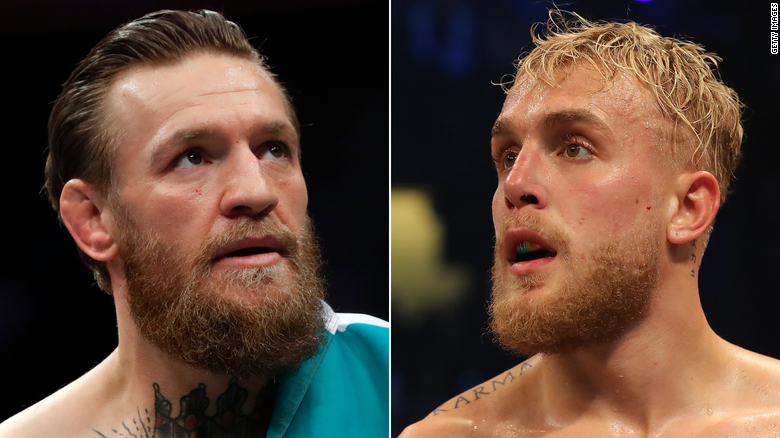 YouTuber Jake Paul is trying to capitalize on his initial success in the boxing ring by challenging former UFC champion Conor McGregor.
Channeling his inner-McGregor in a profane, insulting rant
posted on social media
, Paul publicly challenged McGregor and offered him $ 50 million to fight in a boxing match.
"My team sent you a $ 50 million dollar offer this morning," Paul said in the video. "$ 50 million cash, proof of funds, the biggest fight offer you've ever been offered. But you're scared to fight me, Conor! … You're 0-1 as a boxer. I'm 2-0 as a boxer."
Representatives for McGregor and the UFC did not immediately respond to a request for comment from CNN.
Mayweather's last competitive fight was against McGregor in 2017.