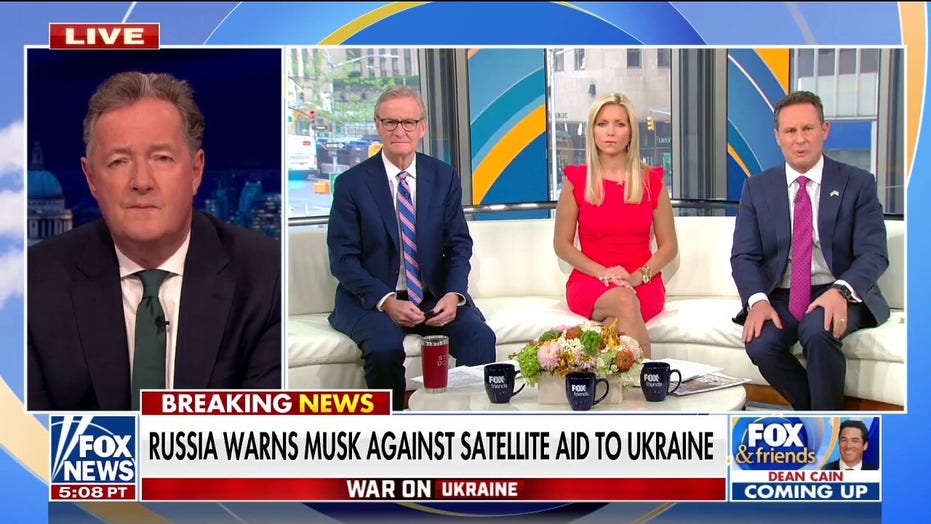 Let's stack it up. 
May 9 was supposed to by Vladimir Putin's big day, as the West waited for war plans and nuclear threats. 
PUTIN ACCUSES THE WEST OF BACKING THREATS OF 'NUCLEAR WAR,' PROVOKING UKRAINE CONFLICT
Once again, Zelenskyyy ran circles around the Russian propaganda machine. He started with his appearance at a virtual G-7 meeting on Sunday. Super annoying, because Putin once belonged to the G-8, before he was kicked out.
At the same time, First Lady Jill Biden visited inside western Ukraine with Ukraine's First Lady Olena Zelenskyya.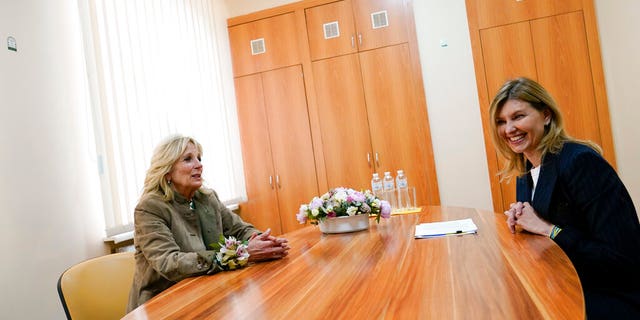 The canny pair took no reporters along, so it was all about pictures of two beautiful mothers with bouquets.  To top it off, Bono played U-2 songs in the Kyiv subway and Zelenskyyy presented a special award to Patron, Ukraine's bomb-sniffing Jack Russell terrier.
Could Putin top that? No. Maybe they are great at cyber war, but Putin's a failure on the world stage.
The May 9 parade, an annual day to commemorate Russia's victory over the Nazis in World War II, is supposed to be like Memorial Day, Veterans' Day and July Fourth rolled into one. Over the years, Putin dramatized the common memories of sacrifice in part to bind Russia's disparate peoples together. 
Putin was counting on May 9 patriotism to convince Russians the mounting combat losses are heroic sacrifice like their grandparents made.